PERIANDER

Corinth, approx. 625 - 587 B.C.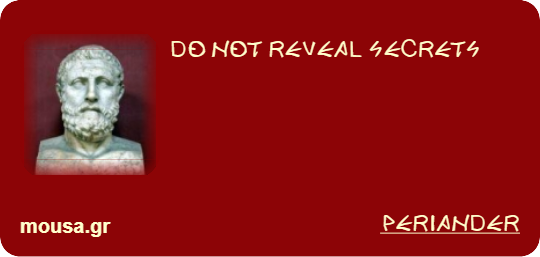 Copy and paste the following code:
Tyrant of ancient Corinth. It is rumored that he was cruel to the point of brutality and that he caused the death of his wife Melissa, after which he became embroiled in a war with his father-in-law Procles, tyrant of Epidaurus. In the days of his rule, Corinth reached the height of its prosperity and power. Much of what writers relate of the administration of the ancient tyrants is very doubtful. Periander zealously supported the works of peace, gave life to trade, to shipping, for which he even planned to straighten the Isthmus of Corinth. He protected poets and artists and because of his wisdom he was summoned by the Athenians as an arbitrator in their disputes with the Mytileneans. His time praised him and ranked him among the Seven Sages.