PHERECYDES

Syros, 6th century B.C.
TIME PRODUCED FIRE, AIR AND WATER, ZEUS CREATED OUT OF THESE THIS WORLD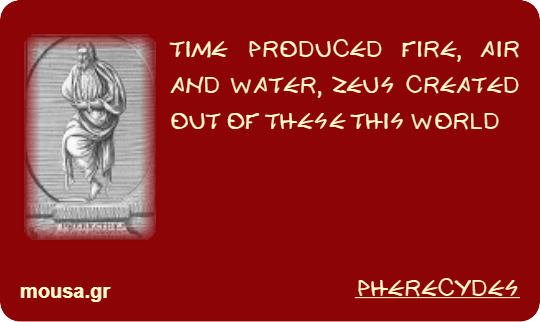 Copy and paste the following code:
Ancient philosopher. He was born in Syros. He founded a philosophical-mathematical school in Samos and had Pythagoras among his students. He died in deep sleep. He wrote "On the nature of the gods", a work called "Eptamychus" or "Pentamychus", from which excerpts have survived. Pherecydes considered Zeus, air, time and earth to be the eternal principles of beings, and he accepted, as it is said, the reincarnation of souls.