CLEOBULUS

Rhodes, 6th century B.C.
WHEN SOMEONE LEAVES THE HOUSE, HE SHOULD CONSIDER WHAT HE HAS TO DO AND WHEN HE RETURNS, HE SHOULD CONSIDER WHAT HE DID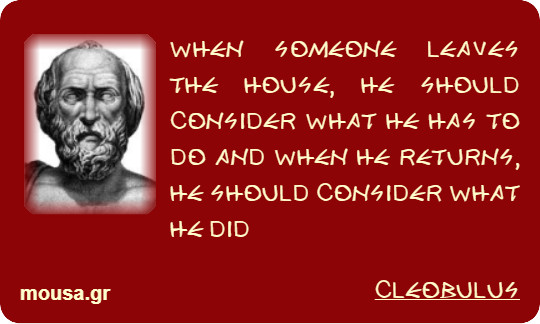 Copy and paste the following code:
One of the Seven Sages of ancient Greece and Tyrant of Lindos on the island of Rhodes. He lived and flourished during the sixth century BC. Many maxims are attributed to him, many of which are also attributed to other philosophers. Some of them are "everything according to measure and moderation", "wisdom makes ruler", "control pleasure" and others.