ARISTIDES

Alopeki, 540 - 468 B.C.
NO ONE IS AS GOOD AS THEY SHOULD BE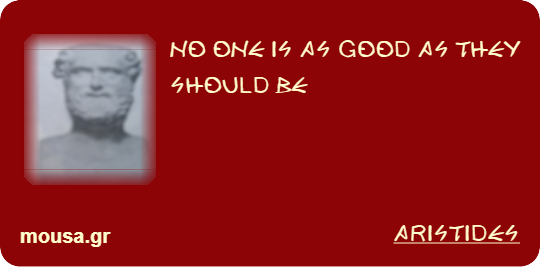 Copy and paste the following code:
Athenian general and politician, one of the ten generals in the battle of Marathon (490 BC) and later an archon. Apart from great prudence and philanthropy, he was characterized by strict justice, which is why he was called "the Righteous". Resisting the naval program of Themistocles, he was ostracized, but on the eve of the naval battle of Salamis, he returned and distinguished himself in the capture of Psittaleia. After the Persian invasion, he becomes the assistant and supporter of Themistocles in the work of fortifying the city, by erecting the walls. After his death, the state honored him by endowing his two daughters and financially supporting his son Lysimachus.